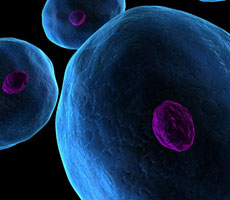 At Ortho Sport & Spine Physicians, we offer Platelet-Rich Plasma (PRP) Therapy as a non-surgical option for people with chronic pain and joint injuries. It is part of our biologic treatment methods in sports medicine. With this type of therapy, we can eliminate painful and disruptive symptoms surrounding your joints.
What are platelets?
Platelets (also known as thrombocytes) are circulating cells within your blood. They bind together when they recognize damaged blood vessels, and thereby create a blood clot. They are the smallest of our blood cells and they can only be viewed under a microscope. Under a microscope it is seen that they have no cell nucleus and they have the shape of a plate.
Why are platelets used in PRP Therapy?
Platelet-Rich Plasma therapy uses the natural strengths and tendencies of your platelets to provide a solution for conditions such as arthritis and ligament and tendon sprains and tears. When the concentrated platelets are injected into the damaged site, natural tissue repair occurs and healing is accelerated.
How do you prepare for PRP Therapy?
You must have PRP preparation before the procedure. You blood is drawn and your platelets are separated from your other blood cells while their concentration is increased during the centrifugation process.
Is PRP Therapy right for me?
PRP Therapy is a non-operative solution for many patients. It is long lasting and effective for many of our patients at Ortho Sport & Spine Physicians. To see if you are a good candidate for this type of therapy, schedule your consultation with one of our expert physicians at Ortho Sport & Spine Physicians.
Posted on behalf of Ortho Sport & Spine Physicians