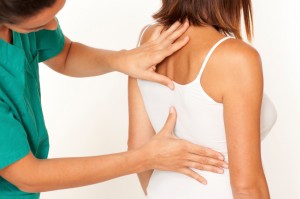 Prolotherapy is a regenerative injection treatment used to stimulate the healing mechanism to repair damaged or injured areas in the spine and joints. Prolotherapy is considered to be a minimally invasive procedure that is a viable alternative to surgery. It is considered safe and affordable, allowing patients to keep working and remain active in their lifestyle during treatment. The effectiveness of prolotherapy depends on the technique of the individual physician as well as the overall health of the patient and his/her commitment to encourage the healing process. At Ortho Sport & Spine Physicians, our doctors are dedicated to finding solutions to acute and chronic pain conditions.
All of the doctors at Ortho Sport & Spine Physicians who offer prolotherapy are double board certified interventional spine physicians and orthopedic specialists. They use their knowledge and expertise to provide the best care available. We are committed to helping patients find relief from their symptoms so that they have improved function and a higher quality of life through the most minimally invasive treatment options.
The goal of prolotherapy is to stimulate the body's natural ability to repair damaged tissues and to grow new, healthy, stronger tissues. This cutting edge treatment involves injecting a solution of concentrated medications as well as an anesthetic into the damaged tissues of the spine. Patients with degenerative disc disease, herniated discs, bulging discs and bone on bone can all be treated – and even healed – with prolotherapy. By working to stabilize the ligaments of the spine and allowing discs to move back into position, prolotherapy can relieve pain for an improved quality of life.
If you suffer from acute or chronic back pain and are looking for a new treatment, call Ortho Sport & Spine Physicians today for a consultation.
Posted on behalf of Ortho Sport & Spine Physicians