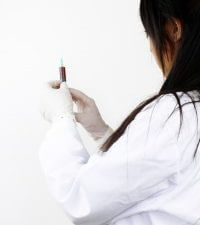 Using Amniotic Allograft for medical treatment isn't a thing of the future — it's something that we're already using at Ortho Sport & Spine in Atlanta. The state-of-the-art technology and proven success of Amniotic Allograft techniques allow us to successfully manage conditions like:
Osteoarthritis
Tendon damage
Torn muscles
Meniscal tears
Damage to rotator cuffs
Your body uses cells to grow and repair tissues where damage has occurred. For example, if the joint is degenerating because of osteoarthritis, the platelets would help to reverse excessive bone loss to reduce symptoms of the condition in the joint. This is what makes them so successful when used for spinal treatments.
Biologically, Amniotic Allograft can help cells replicate and become specialized as it pertains to specific areas of the body. Most of the time, they are harvested from umbilical cords or a person's own bone marrow. They've been used in managing everything from leukemia to macular degeneration and even repairing the heart following a cardiovascular attack.
At Ortho Sport & Spine, our expert physicians can talk with you about what the process involves, what to expect, and if the Amniotic Allograft Therapy is appropriate for your particular condition.
What About PRP?
Our Atlanta physicians sometimes recommend platelet rich plasma, or PRP in addition to Amniotic Allograft treatments. When PRP is directly injected into the area where damage has occurred, it aids the body's ability to repair itself — offering even greater success compared to surgery without PRP treatments. The platelets essentially "kick start" your body's natural healing capabilities, shortening recovery times and optimizing the results of the procedure.
Call Ortho Sport & Spine today to schedule a consultation with one of our spine experts in Atlanta.
Posted on behalf of Ortho Sport & Spine Physicians