Atlanta Orthopedic Sport and Spine Surgery Second Opinion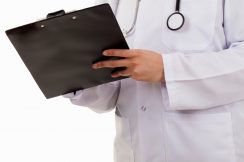 If you need a second opinion regarding a potential Orthopedic Sport Medicine Surgery/Procedure or Spine Surgery/Procedure, you can turn to the Double Board Certified Surgeons from Ortho Sport & Spine Physicians in Atlanta, Georgia. We are an orthopedic spine and sports medicine practice featuring an experienced Interventional Spine physician, Dr. Armin V. Oskouei, and an Orthopedic Sports Medicine Specialist, Dr. Phillip R. Langer. Our doctors are committed to exhausting all appropriate non-surgical measures before recommending surgical management.
Having surgery is a big decision and one that should not be taken lightly. Before you take that step, come on in to Ortho Sport & Spine Physicians for a second opinion. Our Sports Medicine and Spine specialists will take the time to conduct a thorough family and medical history as well as a complete physical evaluation, and conduct any diagnostic tests that are necessary to correctly pinpoint the source of your pain. Once we have a complete diagnoses, we can then go over all the different treatment options available and help you select the one that is best suited for you.
Georgia Spine Surgery Second Opinions
For spine surgery second opinions you can trust in Atlanta, Georgia, you can count on the experienced professionals from Ortho Sport & Spine Physicians. We are proud to be one of the Southeast's leading providers of endoscopic spine surgery. By combining our expertise with the most advanced equipment and technology and the most minimally invasive techniques, we are able to achieve amazing results for our patients. If you are looking for a long-term solution to your back pain that offers fewer complications and a shorter recovery time, endoscopic spine surgery may be a good option for you.
Please contact our Atlanta Back Surgery Second Opinions Experts at Ortho Sport & Spine Physicians today to schedule a second opinion with one of our spine specialists. We look forward to helping you stay active and live your best life!