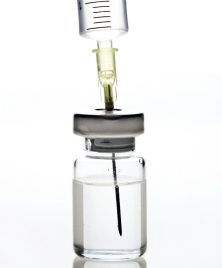 Ortho Sport & Spine Physicians is America's trusted source for expert lumbar epidural steroid injections. We are an orthopedic spine and sports medicine practice featuring a dedicated team of interventional spine physicians and orthopedic specialists. Our physicians are dedicated to treating complex chronic and acute pain conditions and injuries using interventional spine treatments.
Lumbar Steroid Epidurals
Lumbar steroid epidurals are an advanced interventional spine treatment that can be used to treat low back pain and sciatica caused by herniated discs, pinched nerves, spinal stenosis and other chronic back pain conditions. This outpatient procedure involves injecting a combination of steroids and anesthetic into the epidural space surrounding the affected nerve roots under the guidance of fluoroscopy. With lumbar steroid epidural injections, many patients find relief after just one injection. Others may require two to three injections to achieve the maximum benefit.
Epidural for Back Pain
The double board-certified interventional spine physicians from Ortho Sport & Spine Physicians are highly qualified to administer epidurals for treating back pain. If you suffer from lower back pain or sciatica, please contact our Lumbar Epidural Steroid Injections Specialists at Ortho Sport & Spine Physicians today to find out if this interventional spine treatment is right for you. After a thorough evaluation, we can recommend a treatment plan that is tailored to meet your specific needs and treatment goals. We look forward to helping you stay active and live your best life.