Sports Injury Doctors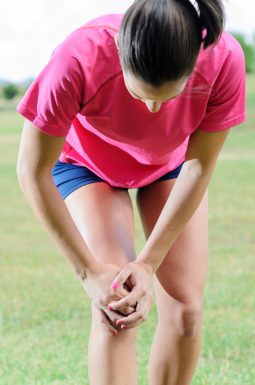 If you need help recovering from a sports-related injury or any other accident related injuries, you can turn to the experienced sports injury doctors from Ortho Sport & Spine Physicians. We are an orthopedic and sports medicine practice with offices throughout the United States featuring a dedicated team of interventional sports physicians and orthopedic specialists. Our physicians specialize in helping athletes recover from their injuries and return to peak performance levels, using the most advanced and minimally invasive treatment methods. Whether you are an elite or professional athlete or a weekend warrior, we can help you recover from your injury and find long-term relief from your pain so you can get back to your chosen sport in a healthy and safe manner.
Treatment for Sports Injuries
Ortho Sport & Spine Physicians offers expert treatment for a full range of sports injuries. Our practice caters to athletes of all levels. If you are a professional athlete, we offer special accommodations that will enable you to get the care you need, in the privacy you desire. We limit the number of patients that we see every day so we can give each and every one of our valued clients the time and attention they deserve. At Ortho Sport & Spine Physicians, you will not find a crowded waiting room and long wait times. You will find a caring team of physicians who are committed to helping you recover from your sports injury.
Our lower patient-to-provider ratio enables us to take the time we need to accurately pinpoint the source of the problem so we can recommend the most appropriate treatment plan. When you come in for your initial consultation, we will take a complete family and medical history, discuss your symptoms and conduct a thorough physical examination. We will also use any diagnostic tests that are necessary to provide an accurate diagnosis. We can then develop an individualized treatment plan that is tailored to help you meet your specific goals.
Our physicians are committed to using the most minimally invasive methods possible to help you recover from your sports injury. However, in some cases, surgery may be needed to adequately treat your injury. Ortho Sport & Spine Physicians is proud to be one of the nation's leading providers of endoscopic spine surgery. Using this advanced surgical technique, we are able to offer effective surgical solutions with fewer complications and a shorter recovery time.
Relief for Injured Athletes
At Ortho Sport & Spine Physicians, we provide relief for injured athletes. If you have suffered a sports related injury, please contact our Sports Injury Doctors today and schedule a consultation with one of our interventional sports physicians. For your convenience, we accept most health insurance plans as well as several other forms of payment. We look forward to helping you recover from your sports-related injury so you can live your best life!