Work Related Injury Rehabilitation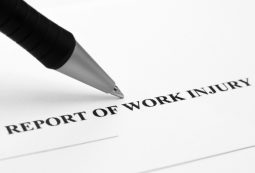 Ortho Sport & Spine Physicians is your expert source for proven and effective work-related injury rehabilitation. We are an orthopedic and sports medicine practice featuring an experienced team of interventional spine physicians and orthopedic specialists. We specialize in helping individuals who have been injured at work or suffered any accident related injury find long-term relief from their pain and other symptoms and recover from their injuries so they can return to work and a healthy and active lifestyle. Our physicians are committed to using the most advanced and minimally invasive methods possible to help individuals recover from work-related injuries.
Rehabilitation Care for Workplace Injuries
At Ortho Sport & Spine Physicians, we specialize in providing expert rehabilitation care for individuals who have experienced workplace injuries. We take a collaborative approach to rehabilitative care that involves working with other physicians, chiropractors and other ancillary services such as physical therapists to co-manage our shared patients. This provides continuity of care, better outcomes and a better overall patient experience for our valued clients.
Before recommending any type of treatment plan, we will first take the time to accurately assess your injuries and pinpoint the exact cause of your pain and other symptoms. After discussing your symptoms and treatment goals, conducting a thorough physical examination, and running any needed diagnostic tests, we can recommend a treatment plan that is tailored to your specific goals and needs. Our lower patient-to-provider ratio enables us to give each and every one of our patients the time and attention they deserve. At Ortho Sport & Spine Physicians, you will not find a crowded waiting room and long wait times. You will find a team of experienced physicians who are here to serve you with state-of-the-art rehabilitation care.
Workers Compensation Treatments
Ortho Sport & Spine Physicians specializes in worker's compensation cases and offers proven and effective treatments for individuals who have been injured at work. Our practice is currently accepting new patients and we work with many worker's compensation and health insurance providers. If you have been injured at work, please contact our Work Related Injury Rehabilitation Specialists at Ortho Sport & Spine Physicians today to schedule a consultation. We look forward to helping you recover from your injuries so you can stay active and live your best life!