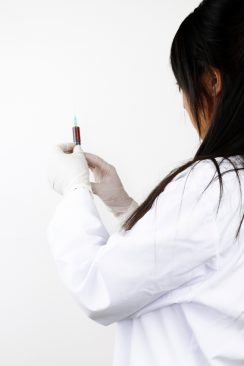 Ortho Sport & Spine Physicians offers small joint injections for the treatment of pain, inflammation and stiffness in the smaller joints. We are an orthopedic and interventional spine practice that specializes in finding solutions to chronic and acute pain conditions and sports-related injuries and conditions. Our double board-certified interventional sports physicians and orthopedic specialists are committed to using the most minimally invasive methods possible to treat chronic and acute pain. Using proven and effective treatments, we help patients with chronic and acute pain find relief from their pain and other symptoms, improved function and a better overall quality of life.
Joint Pain Treatment
If you suffer from joint pain in the hands, feet, wrist or elbow and are looking for an effective treatment, you may be a good candidate for small joint injection therapy. This advanced interventional treatment can be used to relieve pain, stiffness and loss of mobility in the smaller joints. A small joint injection involves injecting a corticosteroid and anesthetic into the small joints in the body to reduce inflammation thereby relieving the symptoms of pain, swelling and stiffness. This outpatient procedure can produce pain relief that lasts for weeks or months and can be repeated a certain number of times.
The physicians from Ortho Sport & Spine Physicians are experts when it comes to administering small joint injections. Using this advanced interventional treatment, we are able to help patients with arthritis and other degenerative joint conditions get long-term relief from their symptoms so they are better able to remain active and perform the functions of everyday life.
Relief From Small Joint Pain
The caring physicians from Ortho Sport & Spine Physicians are here to help you get relief from small joint pain. You do not have to live with the debilitating pain associated with the common and chronic condition. Instead, contact our Small Joint Injections Specialists at Ortho Sport & Spine Physicians today to schedule a consultation so we can get you on the road to recovery. We look forward to helping you stay active and live your best life!