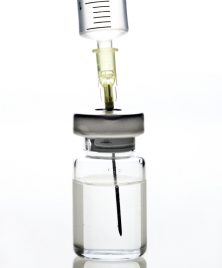 Ortho Sport & Spine Physicians is a trusted source for bursa injections. We are an orthopedic and interventional spine and sports medicine practice that specializes in finding solutions to sports-related pain and injuries as well as chronic and acute pain conditions with interventional sport treatments. Our practice features a dedicated team of double board-certified interventional sports physicians, interventional spine physicians and orthopedic specialists. We are committed to using the most minimally invasive methods possible to help patients find long-term pain relief and improved function so they can return to their chosen sport and have a better overall quality of life.
Bursitis Pain Relief
If you are suffering from bursitis pain and other treatments have failed to bring relief, you may be a candidate for a bursa injection that can also treat trochanteric bursitis and ischial bursitis. A bursa injection is an advanced interventional sport treatment that can be used to reduce inflammation in the bursa sacs; the fluid-filled fibrous sacs that are adjacent to joints in the body. The goal of the treatment is to produce long-term pain relief.
A bursa injection is an outpatient procedure that involves injecting a local anesthetic and anti-inflammatory medication into the bursa sac under the guidance of fluoroscopy. The procedure itself takes 10 to 20 minutes to complete and results in minimal downtime for the patient.
Treatment of Bursitis
The physicians from Ortho Sport & Spine Physicians are experts when it comes to administering bursa injections for the treatment of Bursitis. If you are suffering from bursitis, contact our Bursa Injections Specialists today to schedule a consultation with one of our physicians. After a thorough evaluation, we can recommend a treatment plan that is tailored to meet your specific needs and treatment goals. We look forward to helping you stay active and live your best life.