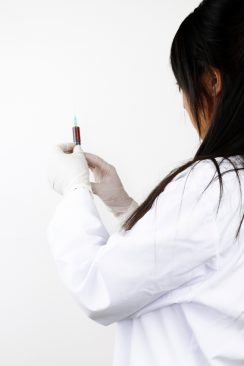 Ortho Sport & Spine Physicians is pleased to offer intercostal injections for the treatment of chronic and acute pain in the chest and rib area. We are an orthopedic and interventional sports medicine practice featuring a team of double board-certified interventional sports physicians and orthopedic specialists. We specialize in finding effective solutions to sports-related injuries and pain conditions. Using interventional sports treatments, we help athletes recover from their injuries and chronic and acute pain conditions so they can return to competing in their chosen sports. Our goal is to help you find long-term relief from your pain and other symptoms and improved function so you can return to an active and healthy lifestyle.
Intercostal Injection Treatment
For proven and effective intercostal injection treatment, you can turn to the experienced pain specialists at Ortho Sport & Spine Physicians. An intercostal injection is an advanced interventional treatment that can be used to address pain and inflammation of the tissue around the intercostal nerves, located in between the ribs or in the chest wall. The procedure involves injecting an anesthetic and steroid medication into the tissues surrounding the intercostal nerves, under the guidance of fluoroscopy. The anesthetic serves to provide immediate pain relief and can help to confirm the source of the pain. The steroid serves to reduce the inflammation in the tissues, leading to more long-term relief.
The physicians from Ortho Sport & Spine Physicians are highly trained and experienced in performing intercostal injections. Using this minimally invasive, outpatient procedure, we help athletes find long-term relief from chronic and acute chest and rib pain, improved function and a better overall quality of life.
Intercostal Muscle Pain Relief
We can help you get relief from intercostal muscle pain! If you are experiencing pain in the ribs or chest, please contact our Intercostal Injections Specialists at Ortho Sport & Spine Physicians today and schedule a consultation with one of our pain specialists. We look forward to helping you stay active and live your best life.