Spine, Back and Neck Pain Treatment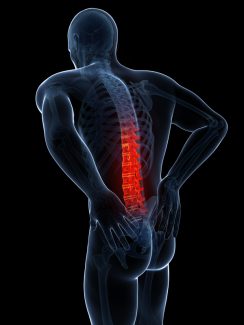 Ortho Sport & Spine Physicians is your home for effective, minimally invasive treatment for spine, back and neck pain.  Our practice features a team of board-certified interventional spine physicians, interventional sports physicians and orthopedic specialists who are highly qualified to offer treatment for a full range of complex spine conditions, including the following:
At Ortho Sport & Spine Physicians, we limit the number of patients that we see per day so we are able to spend more time with each patient. This gives us the ability to take a more thorough medical history, to conduct a more complete physical examination and to understand each patient's unique challenges and goals for treatment. By taking the time to accurately diagnose pain and other symptoms and get to the root of the problem, we are able to recommend more effective and long-lasting solutions.
Treatment For Complex Spine, Back and Neck Injuries
If you are seeking effective treatment for complex spine, back or neck injuries, you can turn to the experienced physicians from Ortho Sport & Spine Physicians. We work collaboratively with other physicians and ancillary services to co-manage each patient with the shared goal of helping them return to an active lifestyle and a better quality of life. Our physicians are committed to using the most minimally invasive treatments possible to help patients find relief from their spine pain and other symptoms. As such, we are proud to be one of the nation's leading providers of endoscopic spine surgery.
Ortho Sport & Spine Physicians is currently accepting new patients and we would love the opportunity to serve you or a member of your family. If you are a physician or a chiropractor, we invite you to refer your patients to us. We work with most insurance providers and accept several different forms of payment.
Please contact our Spine, Back and Neck Pain Treatment Specialists today to get more information about our services or to schedule your appointment. We look forward to helping you stay active and live your best life!