Interventional Spine Doctors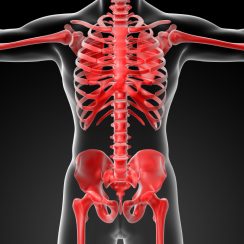 The interventional spine doctors from Ortho Sport & Spine Physicians are here to serve you with expert back and neck care. We are an orthopedic, spine and sports medicine practice with locations nationwide that specialize in finding solutions to complex, chronic and acute spine conditions and injuries. Our double board-certified interventional spine physicians are highly qualified to offer a full range of advanced interventional spine treatments including the following:
Using these advanced interventional spine treatments, we are able to help patients who suffer from chronic or acute back, neck and spine pain find long-term relief from their pain and other symptoms so they can return to an active, healthy lifestyle.
Interventional Spine Care
When it comes to expert interventional spine care, you can trust the experienced team from Ortho Sport & Spine Physicians. We limit the number of patients we see everyday so we can give each and every one of our valued clients the time and attention they deserve. Our lower patient-to-provider ratio, experienced physicians, and state-of-the-art facility and equipment set us apart from other spine, sports medicine and orthopedic practices and provide for a superior level of care and an improved patient experience. We invite you to visit our facility and meet our caring physicians and staff so you can experience the Ortho Sport & Spine Physicians difference!
Interventional Spine Specialists
If you are looking for a long-term solution to your chronic or acute spine pain, please contact our Interventional Spine Doctors at Ortho Sport & Spine Physicians today to schedule a consultation with one of our interventional spine specialists. Before recommending any type of interventional treatment, we will take the time to accurately diagnose the source of the problem. We will then recommend a treatment plan that is customized to fit your individual needs and treatment goals. We look forward to helping you stay active and live your best life.