Myofascial Injections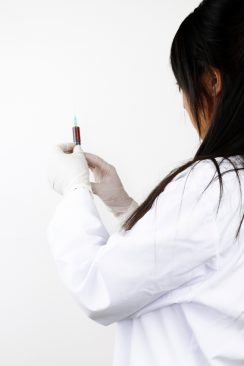 Ortho Sport & Spine Physicians offers myofascial injections for the treatment of the chronic and referred pain associated with Myofascial Pain Syndrome. We are an interventional sports and orthopedic practice that specializes in finding solutions to sports-related injuries and chronic and acute pain conditions. Our practice features a team of double board-certified interventional sports physicians and orthopedic specialists. Our physicians are committed to using the most minimally invasive methods possible with interventional sports treatments to help athletes recover from their injuries and find long-term pain relief and improved function.  Our goal is to help athletes return to their chosen sports in a healthy manner.
Myofascial Pain Treatment
If you are looking for expert myofascial pain treatment, you can turn to the experienced physicians from Ortho Sport & Spine Physicians. We offer myofascial injections, also known as "trigger point injections," as well as a variety of other proven and effective treatments for Myofascial Pain Disorder. A myofascial injection is an advanced interventional treatment that involves injecting an anesthetic and sometimes a corticosteroid into the trigger points in the muscle under the guidance of fluoroscopy. This procedure can be effective in releasing the knots in the muscles that are causing chronic and referred pain.
The physicians from Ortho Sport & Spine Physicians are experts when it comes to administering trigger point injections. Using this minimally invasive technique, we are able to help athletes who suffer from Myofascial Pain Syndrome find long-term pain relief and improved function so they can return to an active and healthy lifestyle and once again participate in sports and other activities they enjoy.
Symptoms of Myofascial Pain
Symptoms of Myofascial Pain Disorder include chronic muscle pain and pain in seemingly unrelated areas of the body (referred pain). If you are experiencing these symptoms and think it may be due to Myofascial Pain Syndrome, please contact the Myofascial Injections Specialists at Ortho Sport & Spine Physicians today and schedule a consultation with one of our orthopedic and pain doctors. We look forward to helping you stay active so you can live your best life.