Minimally Invasive Spine Surgery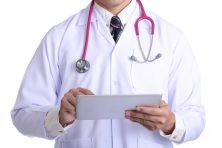 Ortho Sport & Spine Physicians, with offices all over the U.S., is proud to be one of the nation's leading providers of minimally invasive spine surgery. Our practice features a team of double board-certified interventional spine physicians who are highly trained and qualified to perform endoscopic spine surgery, also known as "band-aid back surgery." Using this advanced surgical technique, we are able to achieve amazing results for our valued clients. Using minimally invasive surgical techniques, we help patients with chronic or acute spine, back and neck conditions and injuries achieve long-term pain relief and return to full function and an active, healthy lifestyle.
Minimally Invasive Spine Surgery Procedures
Ortho Sport & Spine Physicians is pleased to offer a full range of minimally invasive spine surgery procedures, including the following:

Using state-of-the-art technology and equipment as well as the most advanced surgical techniques, we are able to offer effective surgical solutions with minimal blood loss, fewer complications and a shorter recovery time. Our endoscopic spine surgery procedures are performed as outpatient surgery in the comfort of our outpatient surgery center. After endoscopic spine surgery, our patients go home with an incision so small it can be covered with a small band-aid.
Am I a Candidate for Minimally Invasive Surgical Treatment?
If you have been unable to get relief from your chronic back or neck pain using non-surgical methods, you may be a good candidate for minimally invasive surgical treatment. To find out for sure, call Ortho Sport & Spine Physicians today and schedule a consultation with one of our interventional spine physicians. After a thorough evaluation, we can determine if minimally invasive, endoscopic spine surgery is right for you.
You do not have to live with chronic neck or back pain. If you are suffering, contact our Minimally Invasive Spine Surgery Specialists at Ortho Sport & Spine Physicians today so we can get you on the road to recovery. We look forward to helping you stay active and live your best life!