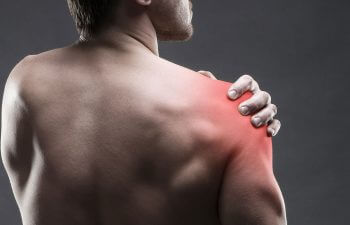 Baseball athletes can be prone to shoulder injuries because of the nature of the game. The rotator cuff can take the biggest hit for athletes who use their shoulders aggressively during play. Injuring this area can limit shoulder function and cause pain. There are things you can do to strengthen the rotator cuff and prevent future injuries. Here are three tips for maintaining a healthy rotator cuff.
Stretch Before Exercising
Stretching before and after strenuous physical activity reduces muscles tension and improves muscle flexibility to help prevent rotator cuff tears. Warming up the muscles improves blood circulation to help prevent inflammation. By incorporating stretching, you reduce the possibility of injury so you can keep playing the game you love.
Strengthen Your Muscles
Strengthening your muscles with focused exercises can help prevent rotator cuff injuries. Use light resistance weights to isolate and strengthen the rotator cuff. Using heavier weights can lead to injuring the four muscles surrounding the shoulder joint that make up the rotator cuff. It's also helpful to strengthen your leg muscles as a baseball athlete. This can help your throwing mechanics to use your legs for better throwing mechanics rather than over-relying on your shoulder.
Use Proper Throwing Techniques
Proper throwing mechanics play a crucial role in preventing injury to the rotator cuff. Work with your coach to develop your throwing techniques. Listen to your body. If you start experiencing soreness or pain, you should take time to rest your shoulders to avoid strain and tears.
Rotator Cuff Repair Treatment Options
If you've damaged your rotator cuff, there are effective treatment options to help you achieve a successful recovery. These options range from anti-inflammatory medications to arthroscopic surgery, depending on your unique situation. Schedule a consultation with Ortho Sport & Spine Physicians today to discuss treatment options to reduce your shoulder pain.
Posted on behalf of Ortho Sport & Spine Physicians