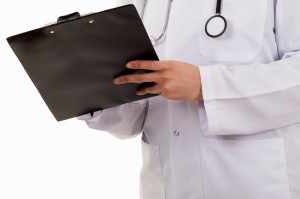 With continuing advancements in orthopedic medicine, it is now possible in some cases to delay or prevent the need for surgery. Other patients can see more dramatic results after orthopedic surgery. Biologic treatments involve stimulating the body's natural repair processes, or introducing harvested, natural products to help heal orthopedic injuries or conditions.
Early Intervention
Preventing joint damage or deterioration due to aging is possible for some patients with the use of biologic treatments. These treatments may also slow the progression of existing damage. Biologic therapies are now commonplace and can delay the need for a joint replacement; in some cases, it can even prevent the need for replacement. Take a proactive approach to maintain your joint health and make an appointment to see an orthopedic surgeon who specializes in the use of biologic treatments for early intervention.
Sports-Related Injuries
Muscle and ligament tears are common sports-related injuries. Surgery, biologic orthopedic treatments or both can be used to repair the injury, depending on the location and severity of the damage. Only your sports medicine specialist will know for certain which treatment is best in your case, but they have the same goal you do: to get you back to the game.
In Addition to Other Treatments
Not too long ago, the only treatments for orthopedic injuries and conditions were pain medications, physical therapy and surgery. However, biologic medicine can now be used in addition to these other treatment methods to improve the results. There are some benefits of a multi-pronged approach to the treatment of orthopedic problems. These can include faster or longer-lasting results.
The surgeons at Ortho Sport & Spine Physicians are always on the cutting edge of orthopedic medicine and offer biologic treatments when appropriate. If you think you may be a candidate for biologic orthopedic treatments, call our office today to schedule an appointment with one of our specialists.
Posted on behalf of Ortho Sport & Spine Physicians