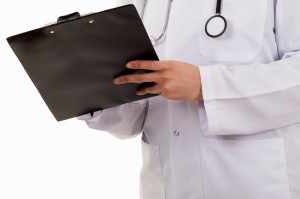 As the temperatures continue to drop, many back and spine patients may find themselves dealing with more pain. The verdict is still out on whether or not cold temperatures biologically contribute to more severe pain symptoms, but if you're recovering from a back injury or dealing with chronic back pain, at-home heat therapy may help during colder fall and winter months.
Heat therapy is best used for more chronic, rather than acute, back issues and can help relax tight or tense muscles. Heat helps to dilate blood vessels and increase blood flow to affected areas.
Just be careful not to use it on sensitive skin areas or areas that are swollen, infected, or in poor condition. Heat should also not be applied for long periods of time or while sleeping, and it should never be so hot that it burns the skin.
These at-home heat therapy treatments may offer some relief for some of your back pain symptoms:
A heating pad
Hot water bottle
Heated blankets
Heat wraps
A warm bath
Please remember, it's important to speak with your doctor before treating any serious back pain or injury at home. And if you are suffering from a back condition, consider calling the specialists at Ortho Sport & Spine Physicians. Our fellowship trained physicians specialize in minimally-invasive spine and neck treatments for a wide range of injuries and conditions.
Posted on behalf of Ortho Sport & Spine Physicians