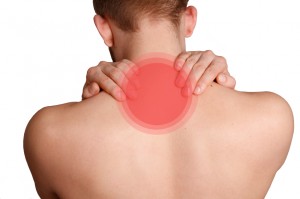 Football is one of America's favorite sports and is notorious for a variety of sports injuries. Concussion, ACL and rotator cuff injuries are among the more common of these injuries. Another injury you may not be so well acquainted with is burners or stingers syndrome.
These injuries occur as a result of an impact in contact sports, like football. In these injuries, the nerves in the neck and shoulder are either compressed or stretched after the collision. When the head is forced down and sideways the neck stretches, the surrounding nerves become pinched. Wrestlers can get this type of injury in a takedown. Football players can experience it when tackled.
The injury causes burning or stinging pain that can be felt from the shoulder down to the hand. Some athletes describe the pain as feeling like a bolt of lightning or strong electrical shock traveling the length of the arm.
Burners and Stingers in Children
Pediatricians often advise parents to be wary of putting their young children in contact sports too early. Kids can easily become injured in sports like wrestling, football and hockey. These sports can cause burners and stingers. Kids who play the position of linebacker or defensive back in football are at a higher risk. Children with spinal stenosis are also at a greater risk.
Symptoms of this injury vary between children. Generally, your child may experience:
A burning or electric shock sensation in the arm
Numbness in the arm
Arm weakness
Warmth in the arm
Usually only one arm is affected. In most cases the symptoms will only last a few minutes. Some children may experience symptoms for hours or even days after the impact. On occasion a child may have symptoms that will last for weeks or months.
Adults or children who experience these symptoms after being injured should be checked by a doctor. A thorough examination can determine the extent of the damage and your doctor can advise you on the best treatment for a fast recovery.
Posted on behalf of Ortho Sport & Spine Physicians