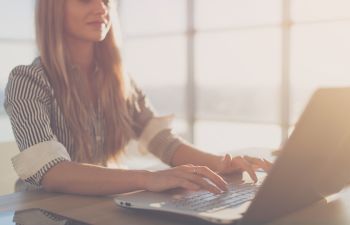 There are preventive measures you can take to avoid getting carpal tunnel syndrome. By increasing your awareness of how you position and use your hands and equipment can help you initiate changes you can make to prevent getting carpal tunnel syndrome. While there are some health conditions, habits and diseases that can increase your likelihood of getting it, there are also activities you can do to prevent it.
Preventing Carpal Tunnel Syndrome
Creating an ergonomic workspace can help you prevent carpal tunnel syndrome. If you work full-time you are spending 40 hours per week at your workstation. Ensure that your office ergonomics is according to ergonomic guidelines.
Include frequent breaks into your day to rest, stretch, alter positions or shift to other activities.
Keeping strong by exercise and stretching will help reduce your risk for carpal tunnel. A simple way to prevent cramping in your wrist is to shake your hands as if you just finished washing your hands and you are shaking the excess water from them.
A healthy body weight will help you prevent carpal tunnel syndrome.
Executing proper body mechanics will help you prevent carpal tunnel syndrome.  For example, your hands and wrists should remain in line with your forearms while you work at a keyboard.
For proven and effective treatment for your arm pain, including carpal tunnel syndrome, you can trust the double board certified physicians from Ortho Sport & Spine Physicians in Atlanta, Georgia. Contact us today so we can help you find long-term relief from your wrist and arm pain and return to an active and healthy lifestyle.
Posted on behalf of Ortho Sport & Spine Physicians