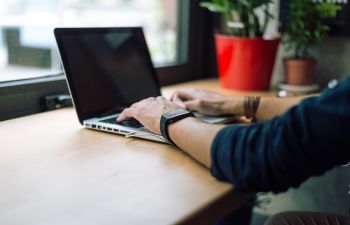 If you work from home, congratulations. You are part of the 5.2%  (according to the recent data from the US Census) of workers in the US enjoying this working situation. The rise in people working from home can be attributed to improved internet connectivity and the demand for flexible working environments.
Companies see many advantages of allowing their employees to work from home. Some of those advantages include improved employee satisfaction, reduced unscheduled absences, increased productivity, saved money, and increased employee empowerment.
For the employee, working from home allows many benefits to be enjoyed. Working in your pajamas is one such benefit. In addition to pajamas being standard business attire, you can work anywhere and at any time. With all this flexibility in where and when you work from home, it's important to consider how you're working from home.
How to work from home and protect your back at the same time
Most likely your work from home requires you to sit a lot. If this is the case for you, try these tips for sitting to protect your back from back pain.
Maintain a strong core by exercising it two to three times a week.
Make sure your workplace is ergonomic.
Consider standing at a desk while working.
Take breaks to stretch and walk around.
Sit up straight.
If you suffer from chronic or acute back pain, call our experts at Ortho Sport & Spine Physicians to get relief. Living with chronic or acute back pain can cause you to miss out on the work and play you need to live your best life. Call us today!
Posted on behalf of Ortho Sport & Spine Physicians