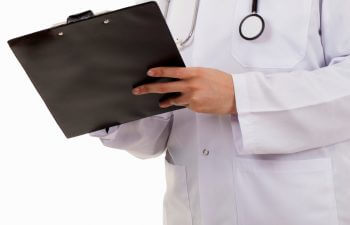 If you suffer from increasing joint pain, it may be from an autoimmune or rheumatic disease. This disease may cause deterioration of your joints, causing increased pain and inflammation throughout the body. The staff at Ortho Sport & Spine Physicians can help with discomfort as well as arthritis flare-ups that result from your body's immune system mistakenly attacking itself. Rheumatoid Arthritis, the main arthritis of autoimmune disease, attacks the lining of your joints. This inflammation is not confined to the joints and can affect other body organs also.
According to healthline.com, "More than 23.5 million people in the United States are affected by an autoimmune disease. It's one of the top causes of disability."
Treatment Options for Autoimmune Arthritis or Joint Pain
Nanoscope Arthroscopic surgery is a minimally invasive procedure that Ortho Sport & Spine Physicians offers. This allows for in-office diagnosis and treatment. The new state-of-the-art technology allows a more specified view of the joints, which result in a superior view than that of MRI, magnetic resonance imaging.
This arthroscopic surgery allows for same-day treatment of this debilitating chronic disease. The procedure will manage the most common symptoms of this disease, rheumatoid arthritis, and multiple joint pain.
Patients who are suffering from chronic arthritis or other conditions of the joints often wait long periods to obtain an MRI. These immediate treatment options can cover a variety of conditions including joint damage caused by overuse, stress, lifestyle choices, disease, medical conditions, genetics, work-related injuries and injuries due to sports and recreation. Ask your primary doctor to refer you to the excellent care at Ortho Sport & Spine Physicians.
Ortho Sport & Spine Physicians can offer a wide variety of solutions to treat your symptoms with a focus on increasing your ability to function and your quality of life. Please contact us today.
Posted on behalf of Ortho Sport & Spine Physicians