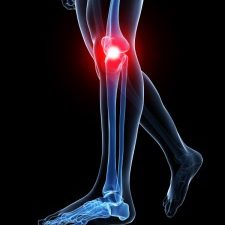 According to the National Health Interview Survey conducted in 2006, approximately 30% of adults say they are experiencing some form of joint pain. 18% of respondents identified that knee pain was the main cause of their pain. Are you one of those individuals that is suffering from knee pain? Are you trying to figure out the next course of action to help relieve your knee pain?
Perhaps you are not an immediate candidate for knee replacement surgery. Obesity or other chronic health issues can prohibit you from this type of surgery for your chronic osteoarthritis knee pain. If you're looking to prevent surgery or find ways to delay knee surgery, you have an option.
Coolief treatment will provide you with significant knee pain relief if you suffer from osteoarthritis knee pain until it is determined that you can or should have knee surgery. Coolief is a non-invasive knee technique that can bring a great deal of relief for you if you suffer from chronic knee pain. This procedure is approved by the FDA and is a less drastic option for individuals with moderate to chronic osteoarthritis knee pain.
If you are suffering from knee pain, call our team of board certified orthopedic sports medicine and spine surgeons today. We specialize in treatments like Coolief Radiofrequency. Call us today to schedule your evaluation. We will see if you are a candidate and get you back to living your active, healthy and pain-free life in no time.
Posted on behalf of Ortho Sport & Spine Physicians