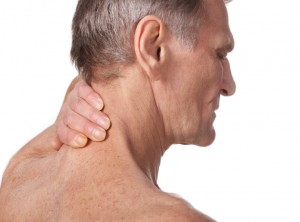 It can be annoying, distracting and worrisome. When you turn your head to look to the right or left, you may hear sounds like someone rolling over a sheet of bubble wrap. The crunching, popping sounds may conjure up pictures of something horrible happening to your neck. Relax, in most instances it is not that serious.
Neck Crepitus
This is the official label for the sounds and grinding you feel when you turn your head. It is usually painless and also occurs in other joints throughout the body. The synovial fluid located inside the facet joints of the neck provide lubrication. These joints are located on the back of neck where adjacent vertebrae meet. At the front of these vertebrae are the intervertebral disc spaces. When these structures rub together, sounds are produced.
Generally, there is no pain associated with neck crepitus; however, some people may have varying degrees of discomfort or neck stiffness. The discomfort they feel may or may not be related to the neck noise. These negative associations between crepitus and pain or stiffness can cause an individual to alter behaviors or worry about structural damage to the neck even where there is none.
Suspected Causes of Neck Noise
Tiny gas bubbles can form and collapse within the synovial joints. When the gas is released, popping sounds can be heard. This is the sound you hear when you crack your knuckles. It happens with natural movement of the neck and during physical manipulations of the spine in physical therapy or chiropractic treatment.
Ligaments or tendons attached to bones may sometimes move over each other or around a bone. This movement can cause a snapping or popping noise. Tight muscles and tissue can cause this to happen. It can also happen when the muscles or tissues lose some of their elasticity.
Osteoarthritis can play a role in neck crepitus as well. Bone on bone grinding is a result of the protective cartilage wearing down. Adjacent vertebral bones begin to rub against each other, creating a grinding noise. This is also the case when disc degeneration causes the cushioning between the vertebrae to break down.
When Treatment Is Needed
There are circumstances where neck noise is accompanied with other symptoms and these may call for medical attention. If there is pain or swelling in the neck, an inflammatory condition could be present, such as osteoarthritis or some other inflammatory process.
If you have had a recent accident or injury involving your neck and now hear grinding and popping sounds, you should have it checked out. Structural changes can occur after trauma, so it is always best to have new symptoms examined by a qualified medical professional.
When neck crepitus is frequent or constant, there is the possibility of a problem with the joint function. This is particularly true if it is painful. Surgery of the cervical spine area can also produce new sounds that may show up days or weeks after the surgery. It is best to tell your surgeon and have the area examined.
Posted on behalf of Ortho Sport & Spine Physicians