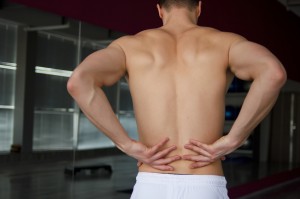 There are many options available for patients who suffer from chronic back pain. Many people falsely believe that once their backs start hurting they will have to suffer through the pain for the rest of their lives. At Ortho Sport & Spine Physicians, we know that does not have to be the case. Paraligament injections are an advanced interventional treatment used to treat the pain and inflammation in the ligaments. Our team of double board certified interventional sport physicians and orthopedic pain specialists use their knowledge and expertise to help our patients find long-term relief from their back pain.
Back pain can greatly decrease a person's quality of life. From working to standing to spending time with their children or grandchildren, chronic back pain can limit the activities that a person can do. Chronic back pain can also hinder athletes in reaching their competitive goals because the pain keeps them from pushing themselves, or from getting out of the field or court all together. At Ortho Sport & Spine Physicians, we are dedicated to helping our patients through the most minimally invasive methods possible in order to get them back to their active lifestyle.
The doctors at Ortho Sport & Spine Physicians are highly trained and experienced at administering paraligament injections to patients with inflamed ligaments and chronic pain. After a thorough evaluation, one of our physicians will accurately pinpoint the source of the pain and other symptoms that a patient may be experiencing. All of our treatment plans are individualized for each patient because we understand that a one-size-fits-all manner of approach does not work. If you would like more information about paraligament injections or to schedule an appointment, contact our office today.
Posted on behalf of Ortho Sport & Spine Physicians