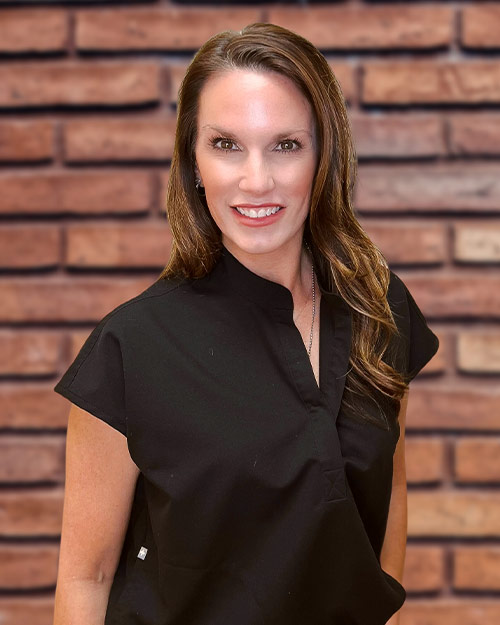 Angela Allen, NP
About Angela Allen, NP
Mrs. Allen has over 20 years of experience in the medical field and she is a graduate of Murray State University with a Bachelors of Nursing Degree in 2001. Angie furthered her education at Vanderbilt School of Nursing and graduated with an Advanced Practice Nursing Degree in 2005.
She is a board certified Acute Care Nurse Practitioner. She was raised in Western Kentucky and moved to Nashville to work as a nurse in the Burn Center. She eventually became the interim Nurse Educator and then became the first Nurse Practitioner in the ICU at the Burn Center. She also practiced with the Vascular Surgery team at Vanderbilt Medical Center. During this time she co-authored a chapter in Pre-hospital Pharmacology Book. Author: Jeffery Guy, MD in 2009.
She extended her education and became certified in Pediatric Advanced Life Support, Advanced Cardiac Life Support, Advanced Burn Life Support Provider, Advanced Burn Life Support Instructor, Critical Care Program Completion Certification, Vanderbilt University Medical Center RN III, Advanced Hazmat Life Support Provider, Functions of Critical Care Services Instructor and Certified Critical Care Registered Nurse. She has dedicated her last eleven years of practice to the field of pain management while treating both acute and chronic pain. She specializes in the treatment of spinal and orthopedic conditions.