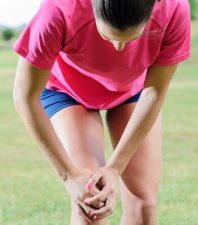 Healing from an injury or condition is a process that continues long after you leave the doctor's office. The habits that you practice at home can have a big impact on your body's ability to recover, for better or worse.
While habits like getting in some approved exercise, eating a healthy, balanced diet, and following doctor's orders for rest can go a long way in speeding up your recovery, the following not-so-healthy habits can halt the process.
Smoking or drinking. If you're looking for another reason to stop smoking, consider your injury. Smoking can interfere with both muscle and bone recovery by limiting the amount of oxygen and blood that can reach the injury or wound site. Smoking also wreaks havoc on your immune system, making it harder for your body to fight off infection; some studies have also found that smokers experience more intense pain after surgery than non-smokers do.
Another bad habit to cut back on? Drinking too much. Alcohol can also interfere with muscle recovery; it leaves you feeling dehydrated, and also messes with sleep (we'll get to that one later) – all factors that can have a negative affect on healing.
Succumbing to stress. In the hustle and bustle of busy daily life, some stress is unavoidable, but if left unchecked, it can seriously slow healing and have a negative impact on your overall outlook for getting better. Stress weakens the body's immunity, makes you more susceptible to infection, and affects your ability to rest. To get a handle on stress, consider writing in a journal, practicing yoga or meditation, or taking some time to decompress during the day – going for a short walk is great for this.
Skipping out on sleep. There are a lot of things that can interfere with a good night's rest – like pain from your injury and the stress we mentioned above. But not getting enough sleep impedes muscle recovery and depresses your immune system, too. Why? When you're sleeping, your body's tissues and muscles begin repairing themselves. There's also more blood, oxygen, and nutrients available to be delivered to those injured muscles – helping them to heal and recover. Without adequate sleep, those restorative processes aren't able to take place. So if you can, aim for 7-9 hours each night. And to help ease you into sleep when you're having trouble, ditch the electronics in the bed, read a physical book or magazine, or try a soothing activity like drinking tea or taking a warm bath before laying down.
Posted on behalf of Ortho Sport & Spine Physicians