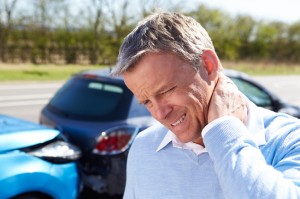 It's getting cooler out, and if you're a chronic sufferer of neck pain, the colder temps could have you feeling a little more worse for wear.
While it hasn't been scientifically proven, much anecdotal evidence exists to prove the correlation between cold weather and pain in the back, neck, and other joints. In fact, many people can actually tell when the temperature is about to drop because the shifts in barometric pressure trigger their pain and discomfort.
To help keep your neck pain-free during the cold-weather months, consider asking your doctor about some of these lesser-known remedies:
Magnesium. Magnesium is a mineral that has been shown to help tight muscles relax, decreasing pain and discomfort. It also encourages the body to produce a chemical called IGF-1, which encourages growth and strength in muscle building. You can find magnesium in leafy greens, pumpkin seeds, avocado, and certain types of fish. It's also available in supplement form, but it's important to speak with your doctor before beginning any vitamin or supplement regimen.
Eastern medicine. Yoga is a great way to soothe sore, aching muscles. It promotes deep breathing, which can help to reduce pain and also encourages flexibility, which aids in the relaxation of tight, painful neck muscles. Acupuncture may also help provide some pain relief. Results vary by individual, but if neck pain is preventing you from fully participating in your life, it might be worth looking into.
Sleeping on your back or your side. If you suffer from neck pain, sleeping on your stomach can actually make it worse. Your head stays twisted for hours at a time, aggravating sore muscles and pinched nerves, so opt to sleep on your back or side instead.
Ortho Sport & Spine Physicians is also here to help you find relief from your uncomfortable neck pain. After conducting a thorough medical history, our team of interventional spine physicians can help you determine the cause of your neck pain and craft a treatment plan that will best suit the specific needs of your body.
Give us a call today!
Posted on behalf of Ortho Sport & Spine Physicians