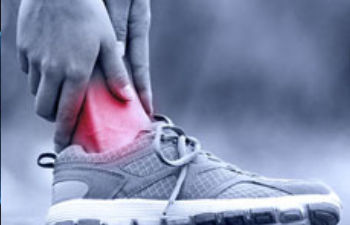 Ankle injuries are a common problem in many sports. These injuries can keep you from competing for weeks and may develop into more serious long-term conditions. There are things you can do to avoid injury from happening. Here are three tips to prevent an ankle injury.
Choose the Right Footwear
To prevent an ankle injury, you should choose the appropriate footwear designed for the sport in which you are involved. If you're playing basketball, you'll need to choose shoes that provide ankles with adequate support. Runners and hikers should choose shoes that feature ankle and arch support. The back of the shoe should be stable. If you have high arches, you'll want shoes with a softer platform and more cushion. Replace your shoes minimally every six months.
Strengthen Your Lower Body Muscles
Your hip and leg muscles have a significant impact on how your foot hits the ground when you walk or run. Strengthening these muscles will give you better alignment and support as you move. Cross training can help you ensure all the muscles are conditioned properly to prevent ankle injury.
Select Good Terrain
Uneven terrain is a major cause of ankle injury. Be careful in selecting the terrain on which you train. Avoid terrain featuring loose gravel, holes or roots. Instead of running on concrete, find dirt roads that are softer on the lower legs. Running downhill too fast can create an ankle injury, so slowly build up running hills over time. The surface on which you train should be similar to the terrain on which you will compete.
Advanced Ankle Injury Treatment Options
If you've suffered an ankle injury, you need treatment that will get you back into competition as quickly as possible. At Ortho Sport & Spine Physicians, we provide surgical and non-surgical treatments to repair all types of ankle conditions. Contact us today to schedule a consultation.
Posted on behalf of Ortho Sport & Spine Physicians