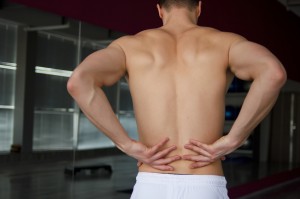 There are plenty of things to look forward to now that winter has arrived. The holidays are here; we're gearing up to spend time with our friends, family, and loved ones; many of us are getting ready for a long break from work.
But if you're suffering from a back injury or condition, there are some winter weather staples that you should try and avoid.
Reduce pain and eliminate the risk of being sidelined by an injury this holiday season by steering clear of the following: 
Shoveling snow. If you live in the South, there's probably little chance of you having to bundle up and head out to shovel snow this winter. But if you're vacationing in colder climates and you have a back condition, don't volunteer to grab the snow shovel. Shoveling snow is one of the most common causes of winter back injuries. It can also irritate or aggravate existing conditions.
If you do have to pick up the shovel, make sure to choose one with a curved handle that's the right length for your height to avoid unnecessary bending. Pace yourself, too, and don't head out with cold muscles. Stretch a bit to warm up. 
Staying curled up inside. It's tempting to try and avoid the icy climate by staying curled up on the couch with blankets all winter long, but lack of activity can cause achy or injured muscles to become sore, tight, and stiff, exacerbating your pain.
Try and stay moving by bundling up in layers and taking a walk. If colder temps are forcing you inside, try some light indoor workouts and stretches at home or the gym to protect your muscles and joints from the chill. 
Loading up on comfort foods and desserts. There are few things more tempting around the holidays than all the hearty, delicious food served up at fun events. But over-indulging can lead to unwanted weight gain, which can make back injuries and issues worse. Piling on the desserts, which are loaded with sugar, can also trigger inflammation, causing more intense back pain.
This doesn't mean you can't partake in the best dishes the season has to offer, just do so in moderation. And make sure you're also piling that plate with fruits and veggies to fortify your immune system, prevent inflammation, and protect your muscles and joints.
Posted on behalf of Ortho Sport & Spine Physicians