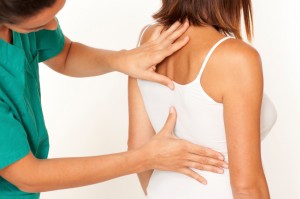 After an injury, it can take a while to get back on your feet, and back to the activities you love. But that doesn't mean you can't give your body a boost in the process.
These things can help arm your body with what it needs after an injury that's left you sidelined.
Rest. For many, this is the hardest part of getting well. But taking the time to rest and let your body heal is one of the most important things you can do as you work to recover. Rest also means getting enough sleep, as sleep helps restore and repair your body's systems. How much rest your body and the injured area needs depends on your injury or condition, so speak to your doctor about appropriate amounts of rest and activity.
A whole, nutrient-dense diet. Your body works to heal from the inside out, and what you put into it can play a big role in how long you're on the bench. Whole, nutrient-dense fruits, vegetables, and proteins give your body energy. Providing it with the right vitamins and minerals also helps fortify your immune system, helping you to heal.
A solid support system. Injury recovery is a mental as well as physical process, and it can be a big help to have a strong support system around to keep you positive and focused. Enlist friends, family, teammates, and coaches to help keep your spirits up when things get tough.
A top-quality medical team. This one may seem like a no-brainer, but your healthcare team plays a critical role in your journey to healing and recovery. You need surgeons, physicians, and specialists, like the ones at Ortho Sport & Spine Physicians, who will work side-by-side with you to get you back on your feet. You need a medical team that specializes in your type of injury, who will cater your treatment and recovery specifically to you.
That's the kind of care you can expect from us. So if you're looking for a group of double board-certified physicians to help you overcome your sport or spinal injury, call  and schedule an appointment with Ortho Sport & Spine Physicians today.
Posted on behalf of Ortho Sport & Spine Physicians