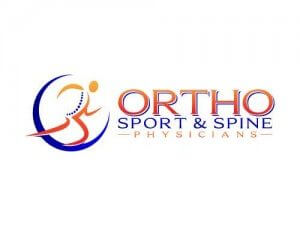 These days, keeping football players safe and injury-free is at the top of the minds of coaches and parents alike. And for good reason.
Football players are especially prone to injures of the head, neck, and back, thanks to the intense pummeling and rate of collision they endure each time they step on the field. These injuries can have far-reaching implications, and can affect both their physical and mental abilities throughout their lives and athletic careers.
The good news is there are some simple things coaches, parents, and players can do to help prevent dangerous and traumatic injury.
Keep your physical up-to-date. This is a simple way to make sure that your body is in appropriate physical condition to play.
Warm-up. Tight muscles are more prone to injury. Warming up helps condition your body for the upcoming game. Active warm-ups such as jumping jacks and running in place, combined with back, leg, and hip stretches can help protect you as you play.
Stay hydrated. This may seem like another no-brainer, but making sure you're drinking plenty of fluids is a big part of injury prevention.
Keep your equipment in check. Your body's first line of defense on the field is your safety equipment, and it should fit properly and be well-maintained.
Coaches and parents, don't encourage players to play through injuries. That type of tough-guy mentality can have serious, debilitative consequences. If your player is hurt, make sure they get prompt medical care.
Pay attention to technique, especially when tackling. Tackling with your head down puts you at much higher risk for head, back, neck, and shoulder injuries.
If you do suffer an injury, don't return to play until you're completely healed. This means following doctor's orders and not trying to get back on the field too soon.
Ortho Sport & Spine Physicians is a comprehensive practice of double board certified, fellowship-trained physicians that can help you recover from your athletic injury and get you back on the field safely and effectively.
We work with you to get a whole portrait of your injury and health, and cater our treatments to your needs.
If you've suffered a football. or other type of athletic injury, schedule your consultation with Ortho Sport & Spine Physicians today.
Posted on behalf of Ortho Sport & Spine Physicians