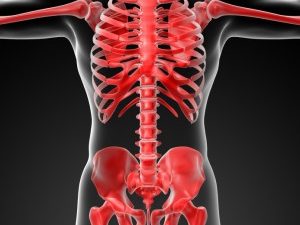 Spine injuries are frightening, and learning about your treatment options can be overwhelming – they often use terms you've never heard of before, and it can be hard discerning which is best for your situation.
At Ortho Sport & Spine Physicians, we offer a wide range of spinal injury treatments, from minimally invasive surgery to interventional treatments, and this list is just a quick overview of what's available to you for more common spinal conditions.
Minimally Invasive Stabilization

This procedure helps limit the amount of motion of spinal discs, while still allowing some flexibility. It helps reduce pain and increase function and is a great option for people suffering from chronic pain conditions like spinal stenosis. It's performed as an outpatient surgery in our outpatient surgery center.

Epidural Steroids

We offer 2 types of epidural steroids – cervical and lumbar. A cervical epidural steroid injection is a nonsurgical treatment that helps patients suffering pain in the upper neck and spine due to irritated nerves. It's a common option for those experiencing a pinched nerve, herniated disk or spinal stenosis. Lumbar epidural steroid injections address similar condition, but in the lower back.

Radiofrequency Ablation

This procedure is a nonsurgical treatment option that can provide relief for low back pain, neck pain, and arthritic joints. An electrical wave heats up the area of aggravated nerve tissue, decreasing pain signals to the brain. Pain relief from this procedure can last anywhere from 6 months to years after treatment.
This is certainly not a comprehensive list. To learn more about all of the treatments we offer, give Ortho Sport & Spine Physicians a call today. We're happy to answer any questions you may have, as well as help you decide which option is best for your injury or condition.
Posted on behalf of Ortho Sport & Spine Physicians