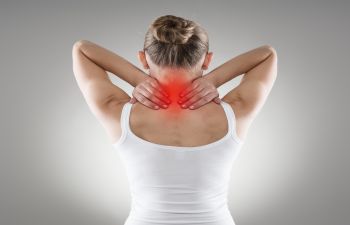 One of the most common injuries to the neck is whiplash. Less common are cervical injuries which involve the one or more of the seven vertebra protecting the spinal cord in the neck area. Both types of injuries are usually caused by vehicle accidents, sports injuries or falls. Here are a few more interesting facts about these types of injuries.
Males Have a Higher Percentage of Neck Injuries
While females seem to have a higher percentage of health problems in many areas, this is one area where males predominate. Most cervical injuries occur in younger people ages 15 to 30. The second group of high-risk people are those aged 65 and older.
Studies that look at the rate and type of spine injuries find that males are more likely to receive cervical injuries through motorcycle accidents or falls occurring from heights. Women, on the other hand, have a higher rate of lumbar injuries. These most often occur from ground level falls. Older women in particular experience falls from osteoporosis.
Most Cervical Spine Injuries Are Often Trauma Related
Overall, the incidence rate for cervical spine injuries is low. At the same time, this type of injury also has a high fatality rate. About 12,000 new cases are reported annually in the United States. Nearly half of those injuries are from vehicle accidents.
Other reasons for cervical injuries other than car crashes include falls, penetrating or blunt instrument trauma and sports-related injuries. Diving injuries can be included in this category.
Non-Traumatic Neck Pain
Even though trauma is the cause of many of these injuries, there are also medical conditions that can lead to problems as well. Osteoporosis can cause compression fractures. Arthritis, cancer and inflammation of the spinal cord are also causes for cervical problems.
Non-traumatic neck pain can be quite worrisome, but it is often easily treated as well. Usually, such pain resolves on its own within a few days. If your pain should continue longer, you should consider a trip to the doctor.
You should seek medical attention any time you experience trauma to your head or neck. In fact, trauma to the base of the skull often means trauma to the cervical vertebrae as well. If there are tingling and numbness in your limbs, be sure to see a doctor. This could indicate a serious problem.
The physicians at Ortho Sport & Spine Physicians are uniquely equipped to address all types of cervical and other spinal injuries and conditions. If you have pain or loss of range of motion, contact us to schedule an appointment. Let the experts get you feeling better fast.
Posted on behalf of Ortho Sport & Spine Physicians