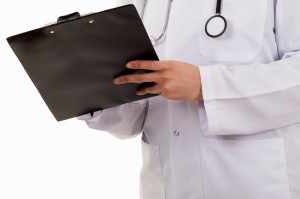 Recovering from an injury is a process that occurs even after the treatment you receive in our offices. Whether it's a sports injury, spinal condition, or chronic pain, everything from how how much you sleep to what you eat affects your getting well.
One of the best ways to fight pain and put yourself on the fast track to recovery is to arm your body with nutrients it needs to mend what's been broken and treated.
Take this pain-fighting shopping list with you the next time you head to the grocery store to enhance the effects of your Ortho Sport & Spine treatment and rehabilitation. Each item has Mother Nature-given, pain-fighting properties to help you get better quicker and manage your pain naturally.
Cherries and berries – packed with nutrients called anthocyanins that block inflammation and halt pain enzymes in the same way the over-the-counter pain medication does.
Salmon – a low-mercury fish packed with omega-3s that help increase blood flow and circulation and fight pain-causing inflammation.
Turmeric – a curry spice that that helps preserve muscle and joint tissue, enhance nerve function, and fight inflammation.
Pineapple – this sweet fruit is one of the only sources of pain-fighting bromelain in nature. Bromelain helps reduce inflammation, pain, and swelling.
Chicken, turkey, legumes, and eggs- These foods are full of lean protein and amino acids that help to repair muscle tissue after injury and physical therapy. Protein is very important post-surgery, so aim to have at least 20 grams at each meal.
Dark, leafy vegetables – Spinach and other dark leafy greens contain iron that helps to reduce oxidative stress and increase the amount of oxygen supplied to muscles, joints and other organ systems.
This short list is definitely not comprehensive. A well-balanced, post-surgery diet should include a wide variety of fruits, veggies, protein and whole grains. And you should make it a point to avoid processed foods, or foods high in sugar and fats – ingredients that increase inflammation and promote chronic pain.
For more tips on a quick recovery from your injury or condition, contact Ortho Sport & Spine Physicians today.
Posted on behalf of Ortho Sport & Spine Physicians