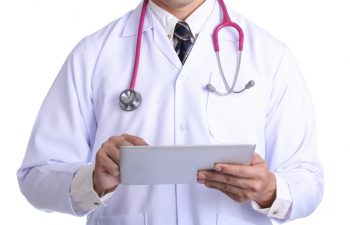 At Ortho Sport & Spine Physicians, we know it can be a challenge when you have an injury or condition that requires treatment. The emotional strain stacked on top of whatever physical pain you may be experiencing can be overwhelming. In addition to physical and emotional strains you may be experiencing, your mental capacity is probably being challenged as well. Suddenly you're possibly hearing words and terms you've never heard before, and when you're exhausted and in pain, learning something new is not what you're probably jazzed about.
For that reason, we've created a list of terms and definitions for you to help you understand more clearly what you may be experiencing. This is not an exhaustive list, however it will hopefully help you build on a foundation as you embark on your treatment.
Common Terms
Minimally Invasive – This is a type of surgery that minimizes surgical incisions to reduce trauma to your body. It often is performed using thin-needles and an endoscope to visually guide the procedure.
Orthopedic – Relates to the branch of medicine that deals with the correction of deformities of bones or muscles.
Arthroscopy – A type of minimally invasive surgical procedure that involves visual examination of the interior of a joint with an arthroscope to diagnose or treat various conditions or injuries of your joint and in particular to repair or remove damaged or diseased tissue or bone.
Ultrasound – These are high-frequency sound waves that are bounced off your tissues by using special devices. The echoes are converted into a picture (sonogram) to view the inside view of the soft tissues in your body.
Ablation – This refers to complete removal of something using a surgical procedure.
Contact Ortho Sport & Spine today. We are Board Certified Orthopedic sports medicine and spine surgeons. We invite you in to visit our facility to meet our caring physicians and staff and experience our difference!
Posted on behalf of Ortho Sport & Spine Physicians