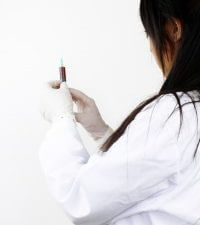 What are orthobiologics?

Orthobiologics are products used by orthopedic and sports medicine physicians to help fractured bones, or injured muscles, ligaments and tendons heal more quickly. They are made of substances that are naturally occurring in the human body.

What are the different types of orthobiologics?

Bone grafts, autologous blood, autologous conditioned serum, and growth factors are all considered orthobiological treatments.

What conditions and injuries can be treated with orthobiologics?

Orthobiologics can be used for injuries and conditions such as cartilage damage, joint malfunction, joint pain, osteoarthritis, rotator cuff strains and tears, ACL injuries, pelvic pain and injury, tennis elbow, knee pain, tendonitis and more.

Are orthobiologics safe?

Orthobiologics are a safe, effective, and natural treatment option that have been shown to be highly-effective in promoting healing and recovery.
Ortho Sport & Spine Physicians uses a wide range of biologic treatments as both an early intervention treatment for conditions such as osteoarthritis, as well as a supplementary treatment to surgery to help facilitate a quicker recovery.
If you're interested in learning more about how biologics can help you overcome an injury or condition, contact our offices today.
Posted on behalf of Ortho Sport & Spine Physicians