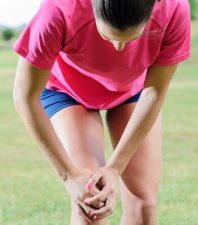 The holidays are over. Did some of your holiday celebrations and festivities find you carrying more weight than usual? As a result of those extra pounds, you may have listed losing weight to the top of your 2019 New Year's resolutions. If you gained weight and plan to exercise more in 2019, Ortho Sport & Spine would like to remind you of a few important things to remember.
Additional weight will put additional stress on your weight-bearing joints. Additionally, weight gain might contribute to inflammation, which can cause joint issues as well.
If you're attempting to lose weight, keep a few things in mind. Start slow and steady. Don't attempt to exercise too much and too hard in the beginning. Ease into your level of workout. If you had a recent injury, be sure to ask one of our doctors to ensure that you're exercising safely and not causing additional injuries.
In addition to exercise, you'll want to watch what you eat and drink. According to an article in Healthline, "water can be really helpful for weight loss." They remind us that water is 100% calorie-free, helps you burn more calories and may even suppress your appetite if consumed before meals.
If you have a knee injury or ankle injury, contact Ortho Sport & Spine Physicians. We can help diagnose and treat your particular situation. We are Double Board Certified, Fellowship-Trained Surgeons in Metro Atlanta and Savannah specializing in Orthopedic Sports medicine and spine surgeons.
Posted on behalf of Ortho Sport & Spine Physicians