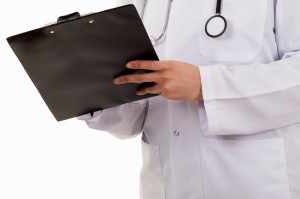 Some of our favorite athletes are gearing up for the upcoming Super Bowl, and part of that prep work is making sure everyone steers clear of injury.
Anterior cruciate ligament or ACL tears are one of the top reasons we see professional and non-professional athletes sidelined for weeks and months, unable to train or play. The ACL is one of two ligaments that connect your thigh bone to shin, helping to stabilize the knee joint.
An ACL tear occurs most often during sports that require sudden swift movements and changes of direction – like the quick pivots, sudden stops and starts, and turning that are all too common during a typical football game. When too much pressure is put on that knee joint, it can cause the ACL to tear or pull apart.
To avoid serious ACL injuries:
Build up strong muscles. Strong, resilient muscles are less likely to suffer tears and other types of injuries, so make sure safe strength training is part of your workout routine.
Maintain flexibility on both sides of the body. Keeping both sides of your body equally flexible can help prevent overcompensation when turning, landing, or moving, subsequently helping to prevent injury.
Warm up and stay hydrated. Cold, dehydrated muscles are much more likely to suffer injury. Before participating in any sport, make sure your body has been properly warmed up, and maintain hydration throughout physical activity.
Incorporate balance-building exercises. Most injuries occur when a player finds him or herself off balance. Work with your trainer or coach to incorporate stability-building exercises into your training program.
Ortho Sport & Spine Physicians in Atlanta offers some of the most advanced treatment techniques in ACL reconstruction, helping to reconstruct the damaged ligament using state-of-the-art tissue grafting.
If you've suffered an ACL tear, call to learn more about ACL reconstruction at Ortho Sport & Spine Physicians today.
Posted on behalf of Ortho Sport & Spine Physicians