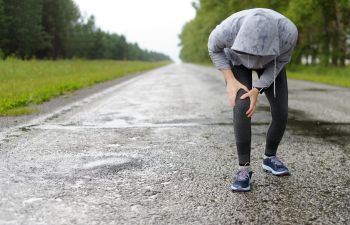 Sometimes the body can betray us when it comes to the root of medical problems. For instance, experiencing pain in the right hip may point toward overcompensating for an issue in the left leg. Similarly, symptoms that you experience in the legs can stem from a primary condition in the spine.
A lumbar herniated disc is one such spinal health problem that can present symptoms in the shoulders, back, arms, hands, legs, feet or neck. You may or may not experience localized pain in the early stages. However, knowing the secondary symptoms can help inform the decision to seek diagnosis and treatment.
Numbness & Tingling
The secondary areas of the body that can alert you to a herniated disc may experience numbness and tingling sensations. Recognizing these symptoms can lead to an early diagnosis and treatment. If you are experiencing numbness and tingling in the back or limbs, Ortho Sport & Spine Physicians can help provide answers.
These symptoms can point to several potential health conditions or injuries. It is important that you do not ignore numbness or tingling that goes on for more than a few days. To err on the side of caution, seek advice from a qualified and reputable specialist in orthopedic medicine.
Pain & Muscle Weakness
Pain and muscle weakness may develop in the back, shoulders, neck and even the buttocks. These are common symptoms of a herniated disc that should not be ignored. There are treatment options available from Ortho Sport & Spine Physicians in Atlanta. We can assess your needs and develop an effective approach to providing relief.
Make contact with Ortho Sport & Spine Physicians if you have any of the symptoms associated with a herniated disc. Our team will treat you will care and compassion at our Georgia offices.
Posted on behalf of Ortho Sport & Spine Physicians