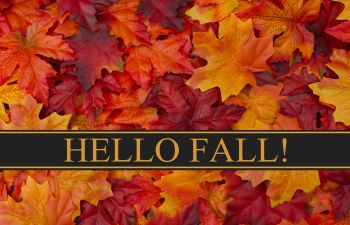 November ushers in a season marked by gratefulness and cooler temperatures. At Ortho Sport & Spine, we're grateful for the cooler temperatures. Georgia summers can actually be somewhat prohibitive for being active outside. The high temperatures and humidity often make playing, exercising and journeying outside unfavorable.
With November's cooler temperatures, people are venturing outdoors more, and that's a great thing. However, it's important that you're prepared for the physical activities you're about to embark on.
Do you have the proper gear? Cooler temperatures require the right clothing to keep your body warm. Search for lightweight and breathable workout clothing. You want your body to stay dry and warm. Layers provide options for removal as well.
Do you have doctor's "go-ahead?"  After a summer of inactivity, and especially after injury or a chronic condition you need to let your physician know what type of activities you plan to do.
Do you have a plan for a gradual start? Gradually starting your activity is important. There are many workout schedules on line that are available. These encourage gradual progressions for injury prevention.
Do you have a hydrating system? Make sure you always have water available. When cooler temperatures arrive, you may feel less thirsty. Don't let this fool you, you still need to replace the fluids lost during your workouts, so your body can remain properly hydrated.
Do you have a warm-up and cool-down routine in mind? Make sure you have a proper warm-up and cool-down routine worked into your schedule. Do not skip these important steps that will enable you to continue in this activity.
Posted on behalf of Ortho Sport & Spine Physicians