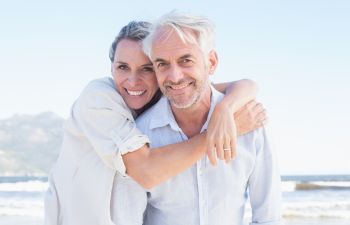 Articular cartilage is found on the ends of your joint bones. This thin layer of specialized connective tissue has unique viscoelastic properties that allow your joints to function smoothly. It also acts as a cushion for the bones. Synovial fluid bathes these joints and helps the cartilage do its job. When the cartilage begins to wear down, problems develop.
Losing Cartilage
Body parts can wear out, especially if they have not had proper care. In the case of cartilage loss, the older you get, the more likely you are to experience some wear and tear.
A decrease in cartilage volume and thickness is to be expected. The severity of the condition depends on many factors. Your diet and lifestyle play a big role in the health of your cartilage. Certain factors, such as damage to the meniscus and obesity, will increase the likelihood of cartilage loss.
Slowing the Process
Pain and inflammation are indicators of loss of cartilage. Treating these can help reduce the stress on the joints. Treatment for the problem includes:
Weight loss if you are overweight
Bracing
Physical therapy exercises
Pain relievers
Hormone therapy
Glucosamine and chondroitin phosphate
Steroid injections into the joint
Hyaluronic acid replacement
A diet rich in vitamins C and E and resveratrol (found in grapes, pistachios, peanuts, wine and blueberries) will also help preserve cartilage.
Avoiding Arthritis
As much as it seems to the contrary, arthritis is not a necessary part of the aging process. Even though many older people suffer from this condition, it can be avoided or minimized with the proper care. Researchers now know that arthritis is actually the result of a combination of factors and intervention can make a difference.
Maintain a healthy weight – You may get tired of hearing it, but this is one of the major keys to good health.
Control your blood sugar – When blood sugar is out of control, the formation of molecules that make cartilage stiffer and more sensitive to mechanical stress is increased. Cartilage loss can also be attributed to diabetes due to the systemic inflammation.
Exercise – This keeps your joints healthy, weight down and is also a treatment for osteoarthritis. Just 30 minutes, five times a week of moderately intense exercise such as a brisk walk can make a world of difference.
Taking care of your joints starts well before old age sets in. Make a commitment to a healthy lifestyle and your body will thank you. When you do have joint pain and need help, contact the team at Ortho Sport & Spine Physicians. We have a variety of personalized treatments to help ease your pain.
Posted on behalf of Ortho Sport & Spine Physicians