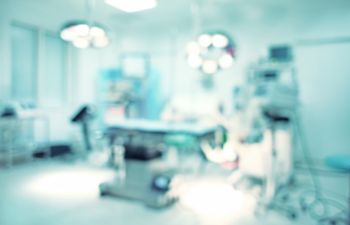 If you've had back surgery and the pain continues, is it possible to get relief? Unfortunately, you may feel you've tried everything, and your failed back surgery is the end of the line. Fortunately, there is an option to repair the problems from your failed back surgery and get you back into the game of life.
Back Surgery and FBSS
Failed Back Surgery Syndrome (FBSS) describes back or spine pain that continues or returns after back surgery. Back surgeries typically fall into three categories: spinal fusion, laminectomy and discectomy, with spinal fusion being the most common.
Spinal fusion involves fusing a part of the vertebrae or spine to prevent painful movement. The problem comes when a large portion of the spine, which allows movement, is affected. Laminectomy involves removing part of the bone that creates the vertebrae, called the lamina. This surgery can also remove bone spurs and fragments. After a laminectomy, there is more room within the spine, so nerves should be free from impingement. However, if a large portion of the spine is involved, a fusion may become necessary. Finally, a discectomy removes disc material that has herniated beyond its boundaries. This herniation can compress nerves, causing excruciating pain and loss of movement.
These procedures, when unsuccessful, can leave behind unexpected pain and restriction, known as FBSS.
Symptoms of FBSS
Before having initial back surgery, patients experience extreme pain, tingling, numbness and restrictive motion. It's not uncommon for the symptoms to be drastic and life-altering. FBSS will bring the same group of symptoms that were present pre-surgery.
Chronic back pain, tingling, weakness, numbness, leg pain and radicular pain, which is pain that spreads to other parts of the body, are all symptoms of FBSS. These symptoms can occur in the arm or the leg, depending on the location of the damage.
Another prevalent factor with FBSS is the emotional aspect, which can be heavy. Imagine being in chronic pain, undergoing surgery to repair it and still having the pain you began with.
Solutions to FBSS
If you suffer from FBSS, there are solutions. Ortho Sport & Spine Physicians can treat your FBSS and help you restore your freedom of movement without constant pain. Contact us today.
Posted on behalf of Ortho Sport & Spine Physicians