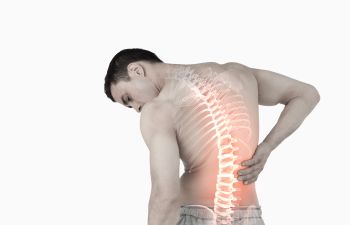 So often when people talk about "Band-Aid®" treatments for a health problem, it connotates an inefficient solution for a much larger problem. This is not the case with Band-Aid Back Surgery. This minimally invasive spine surgery (MISS) is so named because the incision used in the process is so small, it can literally be covered with a Band-Aid®.
Minimally Invasive Spine Surgery
Chronic or acute back pain has been traditionally treated with open surgery. A lengthy incision down the back is used to expose the spine. The muscles and soft tissues surrounding the spinal column would need to be moved out of the way. Depending on the case, some soft tissue may even need to be removed. Recovery from this type of surgery can be long and arduous. Minimally invasive spine surgery is not as involved.
There are several conditions of the back that can be treated with MISS when non-surgical means fail to provide pain relief. There are some conditions in which a more traditional procedure will be necessary. After a thorough examination, your doctor will discuss your options with you and develop a treatment plan.
Advantages of Band-Aid Back Surgery
Any surgery comes with associated risks, and MISS is no exception to the rule. The difference is, unlike open surgery, the risks are decreased. Recovery from Band-Aid Back Surgery is faster than that of traditional back surgeries. There is also a decreased risk for infection and blood loss. These advantages mean you can return to your normal activities sooner.
Above all, one of the greatest advantages of MISS is that you will feel pain relief sooner. This alone can brighten your mood, decrease or eliminate your need for pain medication and increase your productivity. Since you will be able to move better, you will also increase your physical fitness. No longer will you need to curtail numerous activities due to back pain.
Band-Aid Back Surgery could be the solution you need for your back problem. Find out if this minimally invasive surgery could help you. Schedule an appointment with Ortho Sport & Spine Physicians. After a thorough examination, your options will be presented, and you could be on the road to recovery from nagging back pain.
Posted on behalf of Ortho Sport & Spine Physicians