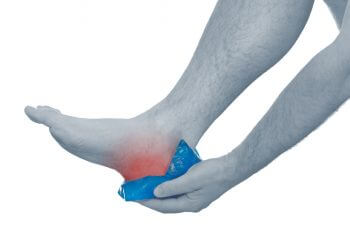 The feet take a lot of steps each and every day. Whether you are a medical professional who walks back and forth in the office seeing patients, a stay-at-home mom who chases toddlers all day long, or an athlete whose performance depends greatly upon the quality and quantity of steps during activity – the feet are essential for movement. Not all feet are created equally, however. Many people develop bunions on the outer portion of their big toes. A bunion is a bony bump that forms at the base of the big toe; occasionally a bunion may develop on the outside of the pinky toe (these are referred to as "bunionettes"). Bunions can be painful if they continue to grow and stick out of the side of the foot. Often, the bunions are red and cause soreness, especially for those who are active.
At Ortho Sport & Spine Physicians, we offer excellence in orthopedic and sports medicine. A bulging bump on the outside of the foot at the base of the big toe is the most distinctive symptom. Persistent or intermittent pain and restricted movement of the big toe are also symptoms of a bunion. These symptoms are typical of a more serious side effect that will require treatment. The doctors at Ortho Sport & Spine Physicians are specialists in minimally invasive treatments, and we specialize in treating foot disorders. Foot disorders can lead to irregular posture, which can lead to serious back, spine, and neck problems. Other foot complications can also result from bunions including: bursitis, hammertoe, and metatarsalgia. Our physicians offer personalized care and treatment options for patients with bunions. We will take your goals into account and will provide proper recommendations.
Many patients are able to relieve the pain and pressure of a bunion with at home treatment options. However, for those who are active or participating in sports a more aggressive form of treatment may be necessary. If you are suffering from a bunion, call Ortho Sport & Spine Physicians to set up an appointment for personalized treatment. We look forward to helping you stay active and live your best life.
Posted on behalf of Ortho Sport & Spine Physicians