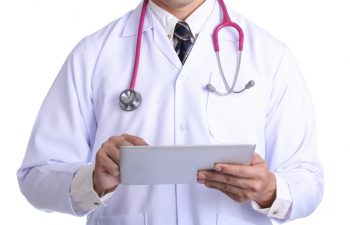 Calcium is a mineral that is necessary for life. In addition to building bones and keeping them healthy, calcium enables our muscles to contract. About 99% of the calcium in our bodies is in our bones and teeth.
Every day, we lose calcium through our skin, nails, hair and sweat. Our bodies cannot produce the calcium it needs. That is why it is important to get enough calcium from the food we eat. When we do not get the calcium our body needs, it is taken from our bones. This is fine occasionally, but if it happens too often, our bones get weak, making them easier to break.
Too many Americans fall short of getting the amount of calcium they need every day and that can lead to bone loss, low bone density and even broken bones.
How Much Calcium Do You Need?
The amount of calcium you need every day depends on your age and sex. Women age 50 and younger need at least 1,000 mg a day, while women above age 50 need 1,200 mg a day. Men up to age 70 need 1,000 mg a day.
Vitamin D Helps to Absorb Calcium
Vitamin D is called the "Sunshine Vitamin" because it is produced in your skin in response to sunlight. Your body produces vitamin D naturally when it is directly exposed to 5-10 minutes of sun exposure on most days of the week to the arms, legs or back without sunscreen. You can also get vitamin D through certain foods and supplements.
This vitamin plays a vital role in regulating the absorption of calcium and phosphorus. Getting enough vitamin D is important for the normal growth and development of bones and teeth, as well as improved resistance against certain diseases. If your body does not get enough vitamin D, you are at risk of developing osteoporosis or fragile bones.
Contact us today at Ortho Sport & Spine Physicians at 1-800-ORTHO 11 to schedule an appointment to discuss your spine and bone health.
Posted on behalf of Ortho Sport & Spine Physicians