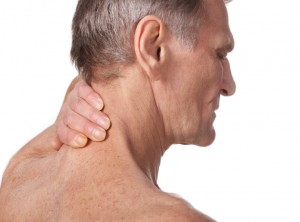 Cervical osteoarthritis, also referred to as degenerative joint disease or neck arthritis, is the degeneration of the facet joints in the cervical spine that leads to arthritis in the neck. Ortho Sport & Spine Physicians is an orthopedic spine and sports medicine practice located in Atlanta, Georgia, that effectively treats many chronic neck and back pain conditions, including cervical osteoarthritis. Our double board certified interventional spine physicians and orthopedic specialists specialize in providing minimally invasive treatments for complex back and spine conditions. Cervical osteoarthritis is a chronic and painful condition in the upper region of the spine, typically the base of the neck. As the condition progresses, it can cause further neck pain and a loss of normal structure and function of the upper spine.
The entire team of physicians at Ortho Sport & Spine Physicians is dedicated to alleviating the symptoms associated with cervical osteoarthritis. As people age, the normal wear and tear on all joints in the entire body can be affected. With age, many discs in the body gradually break down, lose fluid, and become stiffer. This can also occur frequently in the cervical spine as people reach middle age and older. Spurs may also form on the bones in the neck causing the narrowing of the openings where spinal nerves exit, causing chronic pain and stiffness in most sufferers. Most people with cervical osteoarthritis find that their symptoms are the worst early in the morning and again at the end of the day. While symptoms tend to improve with rest, being inactive for a long period of time (e.g. sleeping soundly for eight hours at night) can cause the joints to stiffen and become painful.
If you are suffering from the painful symptoms of cervical osteoarthritis, please contact Ortho Sport & Spine Physicians today. We are committed to keeping our patient appointments to a minimum each day so that each of our physicians can give his or her full attention to our patients. We work with our patients to find the most effective treatment plan based on individual needs. We look forward to helping you stay active and live your best life. Call us today.
Posted on behalf of Ortho Sport & Spine Physicians