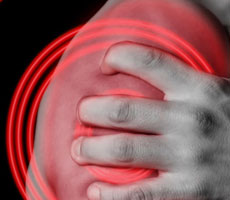 At Ortho Sport & Spine Physicians, we offer complete care for your shoulder pain. You can trust our physicians to implement a treatment resolution to bring you out of pain and help you return to the activities you once delighted in. We employ the latest technology and cutting-edge techniques to ensure your treatment is as effective and streamlined as possible. Our Atlanta practice specializes in the following shoulder injury treatments:
Shoulder Arthroscopy
Cartilage Repair
Treatment for Fractures/Dislocations/Separations
Instability Repair
Shoulder Labral Repair
Rotator Cuff Repair
There are many common types of shoulder injuries in sports
In Baseball throwing a baseball is one of the fastest and most violent maneuvers to which any joint in the body is subjected. A rotator cuff is crucial to withstand the extraordinary forces experienced with the normal throwing motion. Lesions of the rotator cuff tendons are a common source of shoulder pain and injury.
In Swimming injuries and micro-trauma can cause shoulder to become unstable and lead to should pain and tendinitis. With "Swimmer's Shoulder" the joint is commonly affected by injuries or overuse. Common shoulder injuries may include rotator cuff impingement, bicep tendinitis, and shoulder instability.
In Golf each shoulder has to do a very specific and opposite maneuver while swinging the golf club. The leading shoulder is prone to rotator cuff tears, posterior instability, AC joint pain and subacromial impingement. The non-leading shoulder is prone to anterior instability, rotator cuff tears, SLAP tears, and subacromial impingement.
Call Ortho Sport & Spine Physicians today. We offer minimally invasive treatment methods to help you fully recover from your shoulder injury.
Posted on behalf of Ortho Sport & Spine Physicians