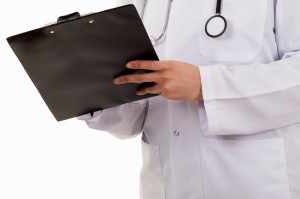 Cold weather comes chock full of fun, physical outdoor activities to keep your blood pumping – from football and basketball to skiing and sledding, there's no shortage of sports to warm you up and get you moving.
Cold weather can also leave us more prone to certain sports injuries that have the potential to sideline us all season long. But knowing some of the most common may help keep you safe.
Spinal injuries – skiing, snowboarding, hockey, football, basketball, ice skating
ACL injuries and knee injuries – football, skiing, snowboarding, hockey, ice skating
Concussions – nearly all winter sports come with a risk of concussion
Pulled muscles and ligament tears — football, hockey, basketball
Dislocated shoulders – football, hockey, sledding
Bone fractures – most winter sports put players at risks for breaks or fractures
Wrist and elbow injuries – snowboarding, ice skating, basketball
Stay safe this winter by:
Warming up properly before any sport or physical activity
Dressing in water, wind-resistant layers to keep muscles warm
Staying hydrated and drinking plenty of water throughout the day
Never playing or participating in a sport while you are injured, tired, or in pain
Wearing all required safety and protective gear, and making sure that gear fits and functions correctly
Knowing and understanding the signs of hypothermia or frostbite
Seeking medical attention immediately following an injury
If you do suffer a winter sports injury, Ortho Sport & Spine Physician is here to provide you with prompt, effective, compassionate care – thanks to the expertise of our board certified, fellowship trained physicians. We offer interventional, minimally-invasive sport and spine treatments specifically designed to get you back to the sports you love quickly and safely.
We continue to be a leader in spine surgery, hip arthroscopy and joint preservation, and treatments for a wide range of sports and spinal injuries.
Call our office today to learn more.
Posted on behalf of Ortho Sport & Spine Physicians