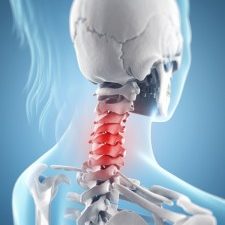 Discogenic back pain is also known as lumbar disc pain, and it is the degeneration of the lumbar intervertebral discs. There is not a specific cause for this back problem, although it is common as people age due to the wear and tear on the back. For most people with lumbar disc degeneration there are no symptoms, and for those who do suffer from lumbar disc pain, the reasons are not well understood. Furthermore, those who experience severe lumbar disc pain often find that their pain alleviates over time. Ortho Sport & Spine Physicians is here to help patients who are suffering from discogenic back pain find relief while their symptoms are ongoing. Our double board certified interventional spine physicians and orthopedic physicians specialize in providing effective and minimally invasive treatments for conditions that cause back pain, including discogenic back pain.
Discogenic back pain is most associated with activities that increase the pressure within the intervertebral disc. Bending forward, lowering to a sitting position, coughing, and sneezing are common activities that put extra pressure on the lower back. For some, discogenic back pain can be managed using conservative treatment methods including physical therapy, exercises, anti-inflammatory medicines, and steroid/anesthetic injections. However, there are those who do not find adequate relief from their pain with these conservative treatments, and that is where Ortho Sport & Spine Physicians becomes the trusted source for discogenic back pain treatment.
If you are suffering from chronic or acute back pain that you believe is associated with the degeneration of the lumbar discs, call Ortho Sport & Spine Physicians. We provide patients with minimally invasive, endoscopic spine surgery that offers significant benefits to those suffering from lower back pain. Our physicians take the time to evaluate each of our patients on an individualized basis in order to provide the best care.
Posted on behalf of Ortho Sport & Spine Physicians