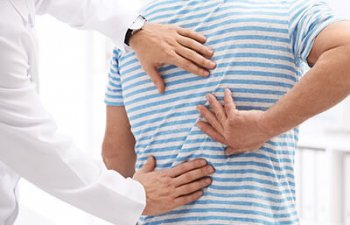 Tis' the season for good times with friends and family, candle lighting, decking the halls, feasting, toasting, eggnog and presents. It is the season of endings and new beginnings. It is a time for joy; at least for most families.
During this festive time of year, thousands of people will get hurt and some will die. These accidents and deaths will occur not because of vehicle crashes, but rather through holiday-related mishaps like lifting heavy objects or, most commonly, falling while putting up decorations or taking them down. It is a sad but true fact that this is one of the busiest times of the year for hospital emergency room visits. You can avoid being a holiday statistic by reducing your risk for injury.
Deck the Halls – Safely
Many holiday decorations involve using a ladder. Many of the injuries this time of year involve people falling from them. Before you climb your ladder, make sure the rungs are dry and in good repair. Also check the weight limit and be sure you do not exceed it. For every four feet of height you intend to climb, the base of the ladder should be extended one foot from the wall. Have someone hold the ladder steady as you climb and work from it. Keep your kids on the ground, it does not take much height for a fall to cause serious injury.
Santa, Watch Your Back
Besides falls, muscle strains and sprains are also common injuries. When you have a heavy object to lift, whether it is a Christmas tree, new TV or set of barbells, practice proper lifting form. Never bend over to lift with your back muscles. This is how back muscles get strained this time of year. Bend at the knees and use your legs when lifting.
Holiday time should be joyous and full of good memories. Do not let a trip to the ER be one of them. The team at Ortho Sport & Spine Physicians wishes you happiness during this season. We also remind you that we provide cutting edge spine and joint care with compassion and a commitment to personalized care. When you have a back injury or joint pain, contact us for specialists who will help you feel better quickly.
Posted on behalf of Ortho Sport & Spine Physicians